Name: Prof. Hamid Amoozgar
Specialty: Neonatology and cardiovascular
research center,Nemazi Hospital
Shiraz University of Medical Sciences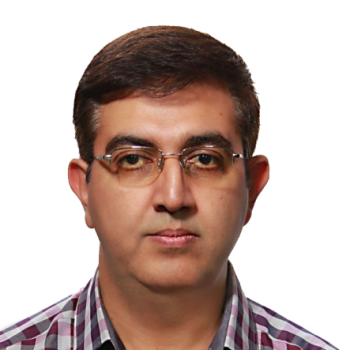 Committee memberships
2006-2014 Reviewer in Iranian journal of pediatrics
2004-2005.Committee of the Namazi hospital standardization and ISO 9001
2003-2005: Committee of the Evaluation of the Theses of Medical Students in Shiraz Medical School for the Degree of MD.
2002-Present: Editorial board of journal of Shiraz medical council (Jsmc).
Professional workshops
2003: Workshop of DTU. Presented for General Practitioners in Shiraz, Iran.
Honors and innovations
2014 The first combined intervention for hypoplastic heart syndrome in Iran
2013 The first fetal heart intervention in Iran.
2011 Introduction of arterial stenting in neonates instead of BT Shunt in Shiraz
2010 Closing the vestibule of children without open operation in Shiraz
2010 Closing the ventricular opening of children without open surgery in Shiraz
2010 Coronary fistula closure in children in Shiraz
2007 Rank of Pediatric Cardiac Subspecialty Board
2002 Top rank of specialized children's board
2000 Patent of the neonatal jaundice measuring device
2000 Patent for measuring neonatal C-Pep pressure by changing oxygen gauge
Honors and Awards
2014 First hybrid intervention for hypoplastic left heart syndrome in Iran
2013 First fetal cardiac intervention in Iran
2011 PDA stenting in neonate instead of BT shunt in Shiraz with decrease neonatal mortality
2010 Starting device closure of atrial septal defect in children in Shiraz
2010 Starting device closure of ventricular septal defect in children in Shiraz
2010 Starting device closure of coronary fistulas in children in Shiraz
2010 Starting device closure of vertical vein closure in children with TAPVC in Shiraz
2010 Starting device closure of right ventricular outflow tract in children in Shiraz
2007 First Rank in the Board Examination of Pediatric cardiology fellowship in Iran
2002 Second Rank in the Board Examination of Pediatric in Iran
Inventions
H.Amoozgar .A changing in oxygen gages for measurement of nasal prong pressure.2006; Registration code 34595
H.Amoozgar. Makin a neonatal percutaneous bilimeter and ictiometer. 2006; Registration code 34596