Name: Dr. Shahriar Azizi
Specialty: Minimal invasive surgery, Bariatric Surgery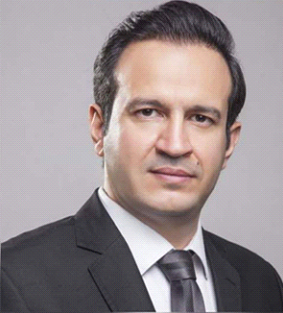 About Dr Shariar Azizi
Dr. Shariar Azizi was born in 1978 and obtained his medical degree in 2004. He obtained a Certificate of Specialization in General Surgery in 2011 and his Subspecialty and Fellowship in Minimally Invasive Surgery and Bariatric Surgery in 2016.
Dr. Shahriar Azizi is a hard working surgeon with big experience in bariatric surgery, like gastric sleeve, gastric bypass, mini gastric bypass and SASI surgeries with more than 3,000 surgery.
Dr. Azizi is a pioneer in endoscopic transaxillary thyroidectomy in Iran with more than 100 surgery of this type. He also has a huge experience in hernia surgery TAPP, TEP, IPOM and eTEP Rives.
Procedure perform
Gastric sleeve
Gastric bypass
Mini gastric bypass
SASI surgery
Endoscopic transaxillary thyroidectomy
Hernia surgery